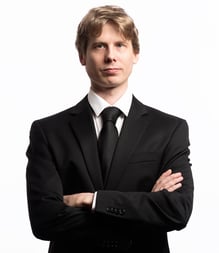 No, this isn't a spy thriller or 007. I'm talking about the many Insurance agents I've talked to as well as the ones I've known over the years. You see, many people put great effort into studying and taking their insurance exam. Once passed the real learning begins. Now its product knowledge that will give you the edge over the competition. After all that the typical agent will sit there and say to himself or herself and say, "Now what do I do?" "Who do I call or where can I get a lead or prospect?" 
In Aviation there is an axiom. You must 1. Aviate 2. Navigate 3. Communicate. But you must do all three simultaneously to fly safely and successfully. Aviate means fly and control the aircraft safely, navigate means that you should have situational awareness and know where you are, communicate means transmitting your intentions with Air Traffic Control and other traffic. But Here's the key! You must do all three. Most agents will make calls or take leads, but they don't really know their product or its benefits in order to overcome objections. They are disorganized and let leads pile up and don't do call backs, they don't qualify their leads either. Lastly, they make a few sales and then slip into a deep funk wherein they don't make phone calls or are just waiting for the phone to ring. Essentially its their thought process and how they perceive or visualize themselves that either propels them into success or failure.
Visualization is a very powerful tool and is part of our belief system. Professional athletes use it all the time. Faith in our God given skills is paramount to being successful. If we do not get up in the morning, knowing that this day and every other day is a day with great earning potential, then we may as well stay in bed. You must check the way you think and have confidence, by continually learning the benefits offered by various carriers, so you know what you're talking about with a potential client. Practice makes perfect and you can't gain experience without performing the act of picking up the phone and calling people. Or if you're a meet and greet type, get out at to events and do field marketing. Doctors' offices, social service organizations and doctor's clinics are a good place to start.
With all that said, it's up to you. Change your thinking change your life. Actions speak louder than words. Take action today and make a difference for yourself and your family. All of us here at Compass Health, put 110% effort in supplying you with high quality exclusive leads and support with leading technology. Do your part today?
Need more help, please reach out to our sales team at 772-546-2299