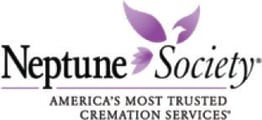 I appreciate the opportunity to reach our agents via this newsletter. The CH Agents newsletters are all archived on the CH web site at compasshealthinsurance.com We archive the current years newsletters each month so you guys and gals have access to them for future reference. These newsletters – in addition to the litany of training videos available – provide a broad library of valuable information that can catapult your sales to the next level. Reviewing these videos and newsletters when you have the time to do so – is a great investment in your profession. I encourage all of you – regardless of your experience, to invest in your future with the resources available.
On this note – I want to take a moment to speak about the terrific product the Neptune Society has provided to Compass Health. As most of you know or not – the business model at Compass Health is to partner with a select group of companies which we consider to offer 'Best in Class" products. We are very specific in our product offering knowing that 'more' is not better. Our mission is to provide our customers with products and services that meet specific needs and are complementary to one another:
Health Coverage across all age groups
Life Insurance to protect their families from death and critical illness
Dental
Accident
Prescriptions (Pram and the new Free CompassRX Card which pays you for every script)
And lastly……Final Arrangements with the Neptune 'Pre-paid' Cremation plan
Many of your customers are not properly prepared for this event and can be overwhelming to their spouse, children and/or others at the point of service, not to mention costly.
Compass Health has negotiated a terrific financial arrangement with Neptune: $99 Down Payment and $50 per month at 0% interest! And now……you can easily enroll your clients right through the Compass Health web site using our Agency AOR so there is not appointment expense to you!
I asked Amanda Simpson, our Medicare Director and agents – to share her recent story with you to express why this product can be so valuable to your customers at a time when there is a lot of stress and heartache in their lives.
Amanda's Story:
For Agents that do not see the Need for Neptune Pre Paid Cremation

We never like to think of bad things happening to us or our loved ones. However, unfortunately they do happen and sometimes many years before we may expect. The common response for many prospects is I have time and will handle it later.  
Sometimes however later never comes. Just this month my aunt passed away suddenly at the age of 49. I know she and really our whole family believed we had plenty of time to make plans for her final arrangements. So, when it happened, we were caught totally off guard. My aunt was a single mother who has left behind her 23-year-old daughter and was the caretaker of my 85-year-old Grandmother.
I could not put the burden of making these arrangements on my grieving cousin who has lost her only parent and now has to not only figure out her living situation, financial situation, how my grandmother is going to be taken care of, but living the rest of her life without her mother and best friend.
Being the strong-willed person that I am, I decided to take this task on myself and started to call cremation facilities all over South Florida. I spent hours on the phone getting quote after quote for a simplistic cremation because that is all we could afford at this unplanned time. I was completely shocked on the prices that I was receiving, especially knowing that my mother will be the one paying for this because my aunt has been out of work and living off of my grandmothers Social Security.
Throughout this process I found myself reliving memories and being forced to tears on multiple occasions. After I had time to grieve and made the arrangements, I found myself thinking how much easier it would have been for myself and my family if this had all been planned. After this event in my life I know there is no better time than the present to make final arrangements. The last think I would want to do is place my family in the position I was just forced to go through and could of all been taken care of for $99 down and a simple $50 a month.
Any questions on requirements and certifications please ask your manager or contact sales support in the home office. (772) 546 – 2299