We hosted a workshop this week for agents wanting to get started selling Life Insurance with Living Benefits. We plan to be hosting this event once per quarter. I am excited to say it went extremely well. We had several guests help with this event:
Michael Harden – National Sales Manager ANICO
George Tzikas – Founding Member the Alliance Group
Samuel Howell – Chief Marketing Officer – The Alliance Group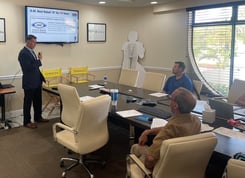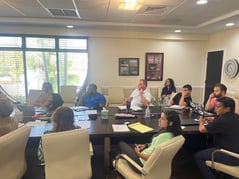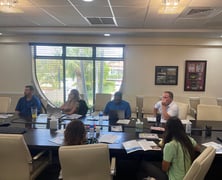 Michael Harden took our agents through each of Anico's Living Benefit Products in detail. Giving us some great insight to possible markets for these unique products. Right after learning all about the products, we learned how easy it is to quote both Term and GUL product. Even more amazing all our agents can now do IUL projections in less then 15 minutes from Anico's Agent website. If that is not enough reason for you to join us at our next Life workshop the day was closed out with a walk through the Alliance Groups website and an introduction to multiple marketing programs by Samuel Howell. I have done a lot of training meetings with Compass Health, and I have to say that this one ranks as one of the best. We all left with so much energy and information I am greatly confident we will be seeing a lot of life sales on the board next week and beyond. DO NOT MISS the next Compass Life Workshop! You hear from me a lot about training so today I will let you hear the opinions of two of Compass Health's New Agents:
"The workshop yesterday was greatly beneficial for me as a new agent. Before selling a life insurance policy, I have a better understanding on the background as well as what the company offers compared to other competitor life insurance policies that do not offer that free with policy life insurance with living benefits. Thank you for the great presentation."
– Brittany Flint – New Compass Health Agent
This training was spectacular because it shed a new light on how I view Life Insurance. Only 10% of Life Insurance has Living Benefits leaving a huge untapped market for agents like me to tap into. Mike Hardin and Alliance's team provided all the necessary resources to not just be a successful agent in the Life industry, but how to do it with ease.
– Alex Radli New Compass Health Insurance Agent
This is the first of many Life with Living Benefit events. If your interested in making more money using Life with Living Benefits contact: Lucas Zerbe – Director of Training or Kyle Henry – Director of Specialty Products at 772-546-2299.