As we look at Open Enrollment right around the corner, we need to be prepared to reach out to our current STM policy holders to check in and renew their policies. While doing this having a free prescription plan to give them could be a great way to help maintain and renew business.
Example Script:
Good day Mr. / Mrs. Customer I am reaching out to all my customers prior to these years open enrollment to make sure they are happy with their current plan (or renew their plan). I also have some wonderful news. Compass Health now provides all its customers with a FREE RX Drug card. I understand one of the items we discussed when you first got you National General STM plan was RX drug coverage, so I wanted to make sure I set you up with this free additional benefit. I just need to verify your email address and I will email you the link to your FREE Compass RX card.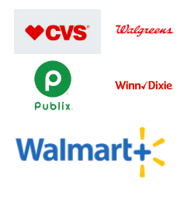 Like Good RX with better discounts
Larger Network (Especially Mom and Pop Pharmacies)
Walmart in Network (They dropped Good RX)
Better Drug Prices (Good RX raised prices on 50 common generic drugs)
Easily upgraded to full RX insurance at anytime
Make sure you use Compass RX this Open Enrollment to help your current customers and make money while you do it.
Any questions please contact sales support in the home office. (772) 546 – 2299