COMPASS Rewards (CR) – Our New Sales Incentive Recognition & Rewards Program exclusively for Compass Health Agents!
This initiative is designed to reinforce the message that COMPASS cares about the well-being of our agents. COMPASS wants to reward you for your sales efforts along with other tasks and achievements. All eligible agents will have the opportunity to earn, save and redeem Points for a wide variety of brand-name merchandise and travel awards. Throughout the year, you will have the opportunity to earn Points based on your activity and production related accomplishments. It is important to note – you earn Rewards Points across all Product Categories offered by Compass Health! If you are writing any products offered by Compass Health at a different Agency – you are not earning valuable Reward Points (not to mention the best compensation and support in the industry!.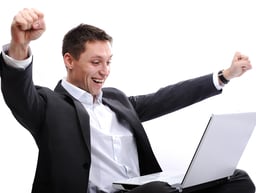 All CH Agents are eligible to participate in CR's by earning 250 CR Points. Points are earned and issued on a monthly basis upon issued and paid new business..

Testimonials B. Metzler-"Dear Bruce Henry, Brett Henry and the staff at Compass Health,
I want to thank you for the great benefit that you have included to agents with your organization – The Compass Rewards Program.
I have used this several times and have experienced each time very quick delivery of what was ordered. Sometimes the award comes within the next week!
It is a joy to receive the timely awarding of points, then picking the selection and with zero hassle the order arrives.
I deeply appreciate the time it took to set this up and now look forward to it monthly as the points post to my account and I select a new valuable choice.
I have now received over a thousand dollars of DeWalt Shop tools that I smile about each time I use one.
As an agent I am most excited to have extra bonuses for the work we do and to have a program with such ease of use and valuable selections.
Thank you again for setting this up and providing the program. It works very well and is appreciated with each use."
C. Hughes –
"I recently used my compass reward points to buy a brand new 40" tv, tv mount and fire stick for my house. Everything came within a week and I now have a whole new set up in my garage for working out or if I am just grilling out with friends. Best part is I didn't have to pay a dime for any of it, all thanks to Bruce and the compass rewards program."
Here are 4 items that have been redeemed:
LG 50" 4K UHD LED Web05
Samsonite 3DLX 3-Piece Hardside Luggage Set
Bushnell 12×42 H2O Binocular
Vivitar Follow Me 360 GPS + Wifi HD Camera Drone
Visit compasshealthinsurance.com to view further details of the program and your current point totals.
Any questions on requirements and certifications please ask your manager or contact sales support in the home office. (772) 546 – 2299