Make sure your Florida Blue Medicare Certifications are complete in your Florida Blue Learning Portal
2022 AEP Medicare Core Curriculum
2022 AEP Medicare Product Curriculum
What changes can you make during AEP?
During AEP, you can:
change from original Medicare (Part A and Part B) to a Medicare Advantage plan
change from a Medicare Advantage plan back to original Medicare
switch to a different Medicare Advantage plan
switch from a Medicare Advantage plan that includes prescription drug coverage to one that does not
switch from a Medicare Advantage plan that doesn't include prescription drug coverage to one that does
join, switch, or drop a Part D prescription drug plan
Reasons Clients switch Medicare plans during AEP :
Cost of Coverage – Copays, Deductibles, Rx Coverage, Network Restrictions
Changing Needs – New Part D plan, switching from one MAPD to another, Going back to Original Medicare / adding a Supplement
Plan Changes – Network changes, Formulary changes, Ancillary Benefits, ETC
Changes in Eligibility – Moved to a new service area, ageing in, gained DSNP or LIS status
Leveraging your existing book of business should be at the top of your open enrollment planning checklist right now.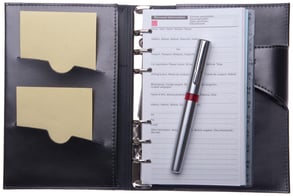 Current Book of Business – Client Retention is Key
Drill down on each client's current policy and strategize on any changes that could help make their coverage a more advantageous fit, whether it's a cost break overall or an expanded benefits package. A spreadsheet could get the job done, but a CRM with policy tracking will make easy work of this arduous task.
Your role as an agent is to not only sell products and services to your clients, but also act as a trusted health insurance consultant. And though Medicare Marketing Guidelines prohibit you from trying to influence clients on what coverage to purchase or change, you're allowed to answer their questions about plan specifics. Reaching out to your customers periodically (say once a quarter) to ask about their general coverage satisfaction is a great way to stay on their radar while getting (and keeping) a handle on their changing healthcare needs.
A best practice when it comes to customer retention is to get out of the "always be closing" mindset — every client communication needn't have selling as the reason for reaching out. Sending a personal note or card every so often is a great relationship builder; birthdays as well as holidays are a good time to recognize your customers and thank them for their business. If you're using a CRM with automated workflows, you can also utilize email templates to customize and schedule additional communications for open enrollment period outreach and beyond.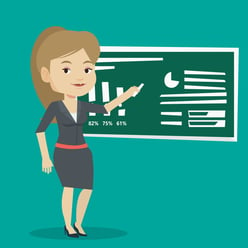 Focus on Educating, Not Selling
Nobody likes to feel like they're being sold to, especially when the product is something they aren't sure they really need. People research and buy products that they feel they need or will benefit from — insurance products aren't any different. The thing is, gathering information on insurance can be challenging for the average consumer.
Instead of taking advantage of your prospects' lack of knowledge, use the opportunity to educate them and establish yourself as their go-to guru for insurance-related needs. How?
Break things down into layman's terms
Provide them with charts and illustrations
Give them recommendations but let them feel comfortable making their own choice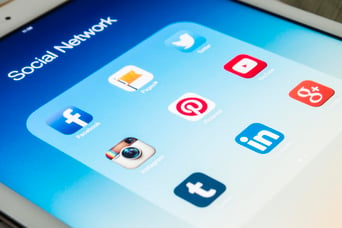 Marketing
Partner up with your local Dedicated Senior Center MGC
Grassroots Marketing
Social Media Posts

Facebook
Linkedin
Instagram
Twitter

Medicare Lock Boxes

Local Mom & Pop Pharmacies that are in-network
Doctors Offices

Partner up with Doctor Offices

Go into the Provider Directory and look up local Primary Doctors and Specialist
Bring in a box of Donuts to the girls at the front desk and introduce yourself
Bring your business cards/brochures and talk to them about being their Florida Blue Representative and let them know you are here for any client questions or needs
Any questions contact sales support in the home office. (772) 546 – 2299